About Us
Company information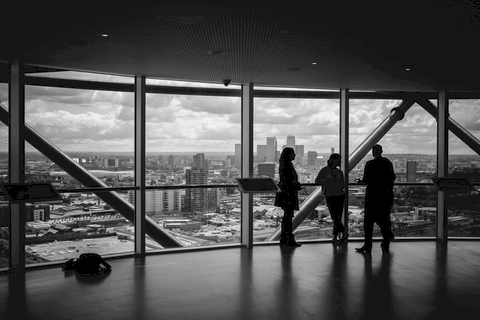 Melco Group International, Inc. was established in 1988 and has been in continuous operation since it's inception. It's flagship logistics software OASIS 'Ocean Air Shipping Information System' manages the day-to-day tasks associated with a busy Freight Forwarding or large exporting company. The entire system operates on a Windows platform.
The base system includes Sales Call Management; quotation & Booking modules; Ocean & Air shipments, Reporting modules & User Defined Security system. Modules for Inbound De Consolidations, INTTRA X.12 Edi Ocean B/L transmissions, Warehousing, Electronic SED / Aes-ACE Filing, Air / Ocean Consolidations, Domestic Air Freight / Trucking handling, oasis-web cloud module Real-Time 24/7 Internet Tracking and integrated Accounting are available.
OASIS produces over 40 different integrated Laser Documents and over 25 different user selectable reports.
The beginning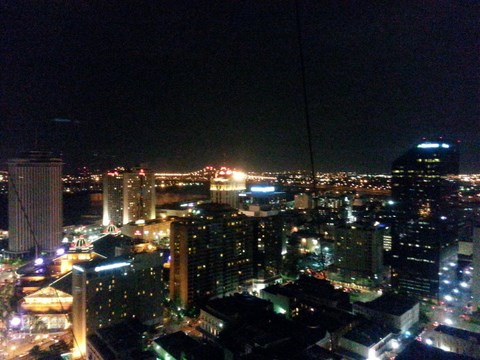 Melco Group International, Inc. and OASIS the 'Ocean Air Shipping Information System' was conceived by Erwin B. Melzer in the early 80's. Mr. Melzer was born in Cuba of Swiss German parents and is fluent in Spanish, German and English.
He studied in Switzerland, the Caribbean and United States attaining a Bachelor of Business Degree in Marketing with an emphasis in Finance from the University of New Orleans. Having a background as a Commodity Trader hedging Agricultural Products & Foreign Currencies in addition to Freight Forwarding, Ship Chartering, Imports & management he rose through the ranks attaining P/L responsibility as Vice President and G.M. of a 140 strong division.
He has traveled extensively having resided in Cuba, Puerto Rico, Switzerland, France and the United States and through business commitments traveled throughout Asia, Europe and the Middle East.
Mr. Melzer, with the help and outstanding management support staff where responsible for world wide projects for corporate heavy weights such as Dravo Mechlin, J. Ray McDermott, Fluor Division, Indonesias Pertamina, Corpoven Venezuela, and others mainly consisting of irrigation, pipeline, petrochemical, desalination, heavy construction installations.
What began in the early Eighties as a vision of providing for a perceived unfulfilled need to link personal computer and network technology to traditionally non automated small to medium size Freight Forwarding operations - has been reality with O.A.S.I.S. - acknowledged as one of the most comprehensive and price accessible integrated software tools developed to conform to procedures and documents familiar to end users.
Melco Group has completed entire network installations for client sites acquiring OASIS software systems in:
Boston, MA
Mobile, AL
New Orleans, LA
Houston, TX
Chicago, IL
Miami, FL and
San Francisco, CA
among some of the more prominent locations. Since 1988 MGI and staff have advanced through the cycle of technological change employing today some of the most state-of-the-art software tools available in the design, production, maintenance & delivery of OASIS software systems at client sites.
Our Mission...
At Melco Group International, Inc. we believe that ethics and accountability are more than just concepts. Rather, these principles represent a key factor in the way business should be conducted.
Melco Group International, Inc. is an 'Integrated Software System' development company engaged in the design, programming & distribution of software systems and services exclusive to International Trade & Logistics companies. Our Products include the OASIS 'Ocean Air Shipping Information System' which include seven integrated & optional software modules. These are primarily utilized by International Freight Forwarding, Warehousing, Inbound Deconsolidating, Domestic Air Freight, NVOCC and large exporting firms. Please refer to the SOFTWARE SYSTEMS section for detailed information.
Incorporation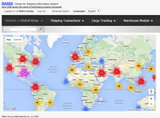 Incorporated in the State of Delaware in 1988.
Reincorporated in the State of Louisiana in 1992
Presently in over 26 US cities and International sites, representing 1,000+ active current users.
As of June 2016, over 25.0 million export transactions have been processed through the OASIS software systems.
Technical Support...
Melco Group International recognizes that even the best software program does not operate at peak capacity in a vacuum. Maintaining a standard for excellence is a responsibility taken very seriously at MGI.

Our relationship with stationed MIS techs in key cities in addition to Headquarters in New Orleans provide sales and technical support assistance. MGI feels justifiably proud of an enviable reputation acquired for technical support that emphasizes a thorough ongoing dialogue and collaboration with existing clients, product staff training and participation in design of upgrades and new modules. Our technical support capability encompasses the compassionate understanding that client system maintenance is the highest priority, requiring satisfactory response time, workable options or alternative solutions and prompt diagnostic turnaround...